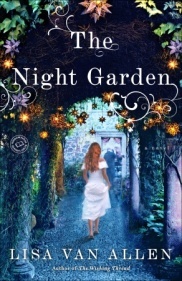 A magical story about a young women who tends her family's farm and, in particular, the maze garden at the center of the property. Visitors come from all over to visit the maze garden and experience its mystical, healing properties.
Though friendly with the visitors to the farm, Olivia is forced to keep her distance from them, just as she was forced to end her relationship with the boy next door many years earlier. Now that boy is a grown man, he's back in town, and he wants to see Olivia. But can they make their relationship work when Olivia's terrible secret is revealed?
This story was so different than anything I've read and so interesting. I loved all the descriptions of the flowers and the gardens. I could almost picture myself standing in the midst of them. Wonderfully written, multi-layered characters and beautifully described, picturesque landscapes made this story a joy to read.
Explores the complexities of relationships, and how we sometimes can make things much more difficult by keeping ourselves (and our emotions) locked away. I liked this story very much and look forward to reading more by this author.